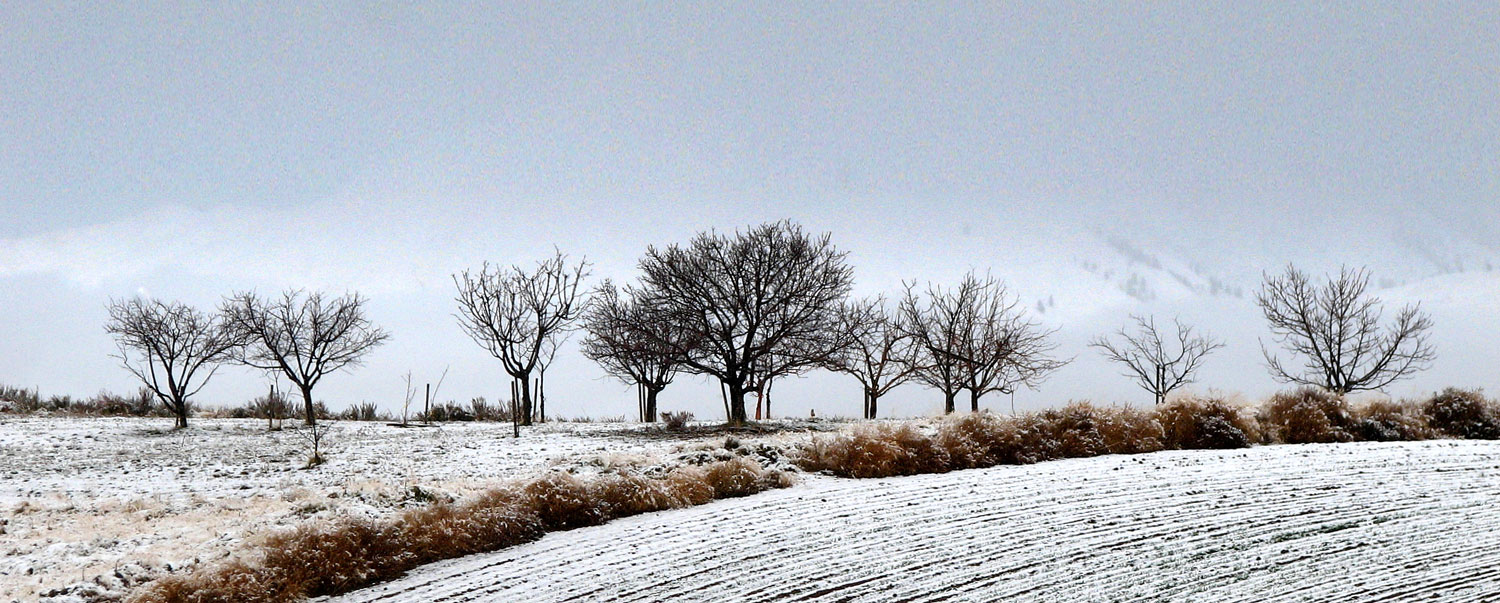 Overcast Law Offices is proud to call North Central Washington home. Our attorneys strive to be a part of the communities that they serve through professional and business associations and through volunteering. Our roots and involvement in Washington, and particularly in North Central Washington, provide us with a practical understanding of the regional nuances that affect our clients. Our local knowledge, combined with our considered and calculated legal reasoning, results in advice that is effective, useful, and ultimately worthy of our clients' time and resources.
Our firm is built upon the core values of being thorough, timely, and cordial. Providing good advice when clients need it creates value. Being cordial creates goodwill, which ultimately benefits our clients.
Tom Overcast
Tom Overcast has been in private law practice since 1985 and had an office in Edmonds, Washington until 2001. Tom spent part of his youth in Quincy, Washington, and in 2001 he and his wife seized an opportunity to return to eastern Washington, where he opened law offices in Wenatchee and Quincy. Tom's practice emphasizes trust and estate planning and business planning.
Tom received his undergraduate degree in psychology (1971) and a Master's of Arts in psychology (1973) from Western Washington University in Bellingham, Washington. Tom then earned his law degree in 1979 and received his Ph.D. (psychology) in 1980 from the University of Nebraska -- Lincoln. Tom has found his education and training to be of great advantage in negotiations, client counseling, and relations in all aspects of practicing law.
Tom and his wife Kay Kenyon enjoy the many indoor and outdoor amenities of North Central Washington. They play some golf, take advantage of the opportunities for hiking and cross-country skiing, and just generally enjoy the unsurpassed beauty of this place.
Rani Sampson
Rani primarily works with real estate, business and estate-planning matters. Prior to going to law school, she negotiated the sales of more than 1,000 residential properties. She writes and enforces commercial and agricultural transactions, leases, and easements and assists businesses and non-profits with formation and governance questions. Her estate planning work focuses on wills, special-needs trusts, and other estate-planning strategies. Rani is a strong advocate for the elderly and works tirelessly to protect their assets and dignity.
Rani graduated from Ohio State University as a Bachelor of Science in Business Administration. She got her law degree from the University of Oregon School of Law, where she was the Systems Editor on the Law Review Board, an ACE Contracts Scholar and earned a Tax Certificate for advanced studies in taxation. She is admitted to practice in Washington, the United States District Courts for the Eastern and Western Districts of Washington, and the United States Bankruptcy Court for the Eastern District of Washington.
Outside of work, Rani can be found enjoying the beauty of our area. She is a ski instructor at Mission Ridge, a member of Wenatchee Row and Paddle Club, and a brown-thumbed gardener.
David Visser
David Visser focuses his practice on matters related to trust and estate planning, real property, business planning, and civil litigation.
David was raised in Wenatchee before graduating from Seattle Pacific University in 2001 (BA – Business Administration) and completing the Washington State Bar Association's Law Clerk Program. David passed the bar in 2009 and worked for a prominent firm in Bellevue, Washington for several years before returning to North Central Washington for the long term. David is licensed to practice in Washington state courts and the United States Federal District Court for the District of Western Washington.
Outside of work, David enjoys spending time with family, skiing, and cycling.
David Kazemba
David Kazemba's practice focuses primarily on bankruptcy, creditor's rights, estate planning, and elder law. David is licensed to practice in Washington state courts and the United States Federal District Courts for the Western and Eastern District of Washington.
David graduated from Gonzaga University School of Law with honors in May 2014. During law school, David worked with University Legal Assistance, representing low income elderly individuals with issues of wills, probates, trust accounting, and public entitlements. While in law school, David served as a judicial extern/clerk for Judge Robert Whaley in the Eastern District of Washington District Court and Judge John Rossmeissl in the Eastern District of Washington Bankruptcy Court.
David is a published author in the area of bankruptcy. He is also a frequent speaker locally and for National Business Institute on issues of estate planning, long term care, bankruptcy and guardianship.
David likes to enjoy the outdoor activities of Wenatchee and spend time with his family. He is a former president of the Eastern District of Washington Bankruptcy Bar Association, serves as an officer for the WSBA Creditor/Debtor Section Executive Committee and currently sits on the board of directors for the Wenatchee Confluence Rotary Foundation.
Ryan Smolinsky
Ryan primarily practices in the areas of civil litigation, real estate, and estate planning. His practice also expands into the areas of construction and business law, personal injury law, and intellectual property. Ryan previously worked for law firms specializing in the civil defense of municipalities and transit companies. He also has experience in municipal law, civil rights, criminal defense, employment law, and creditor and debtor rights, and parent representation.
Ryan received his Bachelor of Science from the University of Washington and his Juris Doctorate from Gonzaga University School of Law. While in law school, Ryan was Editor-in-Chief of Gonzaga Law Review and was a member of the Saul Lefkowitz National Competition Moot Court team.
While a transplant from western Washington, Ryan now calls Wenatchee home and enjoys the outdoors with his wife and his two dogs. Ryan is an avid skier, cyclist, and runner.